Home > Subsistence & Travel > How to get to CPOTS
How to get to CPOTS
CPOTS takes place in Greece on the island of Crete in the city of Heraklion at the Physics Dept. of the University of Crete in August. The official CPOTS hotel is the Albatross Apts. and Studios hotel in Amoudara.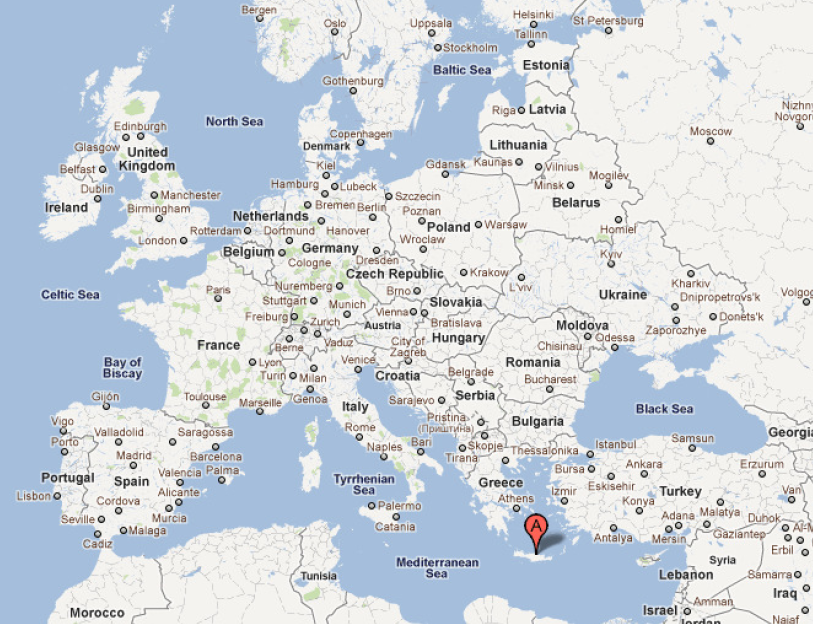 How to get to Hotel Albatross (in Amoudara) from Airport:
Bus - Most convenient and cheap! Take bus number 6 from Airport to the stop right after Tecnnopolis Cinema (cost about 1.50 euros). Then look for Naxou street and Albatross hotel - should be within 100 m.
Car - (by private car or taxi - about 15 minutes drive via the national high way)

Rental: then its convenient to arrange for pick up from airport and delivery on return again at airport. Consult Google map below for driving directions.
Taxi: make sure you say to the taxi driver that the hotel is in Amoudara as there is another Albatross hotel much further away (in Hersonissos)! Taxi shouldn't cost more than about 20 euros total!
CPOTS Google maps with directions:

The University of Crete is about 5km south west of Heraklion down town and about 5km from the resort beach Amoudara where most of the participants will be housed.

Heraklion can be accessed either by sea or by air. The Nikos Kazantzakis international airport is within 15mins drive from downtown Heraklion and the University.

Travel

Air: Crete is accessed by air via 2 international airports (in Heraklion and Chania) and a smaller airport at Sitia. The Heraklion airport is the biggest on the island with many daily flights from Athens (by Aegean and Olympic airlines) as well as direct flights from many destinations within Europe. The later is true mostly during the tourist season which typically starts in mid April and lasts to mid October. Cheap charter flights are also available during this season. Sea: Crete is accessed by sea via 3 ports (in Heraklion, Rethymno and Chania). The Heraklion port is the biggest on the island with daily links from Athens (by Minoan, ANEK and Super Fast Ferries sea lines). Sea travel mostly happens over night and cabins are usually booked for sleeping comfort. During the full tourist season (July-August) there are also day trips. The average length of the trip is about 6 hours depending on weather. Deck tickets can be as low as 19 euros one way. The boats are large and comfortable and can also carry cars.

Visitor useful information can also be found at the UoC Physics Dept. web site and also at the travel site of the XX ISIAC conference organized in Crete in 2007.