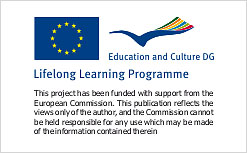 Charged Particl Optics: Theory and Simulation
Project coordinator: Prof. Theo Zouros,
Dept. of Physics, University of Crete
Copyright 2010

This project has been funded with support
from the European Commission

Home > Course Material > SIMION
SIMION Course Material
Listed here are various lecture and course notes found on the web useful to both teachers and students alike:
General Update
Introductory material
Material from International Publications
SIMION and thick lenses

Aberration coefficients of multi-element cylindrical electrostatic lens systems for charged particle beam applications, Omer Sise, Melike Ulu, Mevlut Dogan, Nuclear Instruments and Methods in Physics Research A 573 (2007) 329–339 ()
Studying charged particle optics: an undergraduate course, V Ovalle, D R Otomar, J M Pereira, N Ferreira, R R Pinho and A C F Santos, Eur. J. Phys. 29 (2008) 251–256 ()


SIMION, spherical capacitor and simulation accuracy

Investigation of the accuracy of ion optics simulations using
Kepler orbits in a spherical capacitor, T.J.M. Zouros, Omer Sise, F.M. Spiegelhalder, David J. Manura, International Journal of Mass Spectrometry 261 (2007) 115–133 ()
More advanced material
The High Precision Isotope Ratio Consortium
This web site provides a basic introduction to inorganic isotope ratio mass spectrometry 
for both graduate students and professional scientists....
Lecture Topics include:
Topic 2: Ion Sources (ppt presentation)
Topic 4: Ion Collection/Detection, including New Multichannel Detectors
Topic 5: Statistics of Ion Detection, Data Handling and Automation


"Laboratory" (SIMION) Topics
Ion Optics Through the Eyes of SIMION 6.0:
An ASMS Short Course presented by David A. Dahl and Anthony D. Appelhans, Idaho National Engineering and Environmental Laboratory, May 1996
Advanced SIMION Ion Optics: An ASMS Course
An ASMS 2000 Course by David A. Dahl and Anthony D. Appelhans, Idaho National Engineering and Environmental Laboratory, 2000